Sanddancer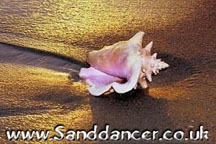 GEORDIE PROFILES
Nickname : mare
Home town : winston salem, nc, usa
Sex : female
Age : that's top secret!!
Communications No. : I un-installed icq
E.mail : Mare650@msn.com
Favourite food : oatmeal w. bananas
Hated food : pickled pig's feet........Yuck!!!
Favourite drink : hmm.......white zinfandel i guess
Hated drink : Beer.........of any kind!! It hates me!
Favourite watering holes : club fifth seasons........absolutely the best place!
Favourite groups : don't have any!
No.1 favourite song : celine dion & andre boccelli singing "the prayer"
No.1 hated song : anything by elvis!!!!
No.1 favourite Film : once upon a time in america
Favourite TV progs. : history channel
Crap TV progs. : most soaps!!
Perfect date : dining out with my honey
Nightmare date : the un-clickable ones!
No.1 hero : my guy!!!
Favourite footie team : footie team........whaz that??
Hobbies : shopping on the internet!
Lifetime achievements : got this far and still purdy:)
My story : born in south shields ....hmmm...let's just say a few years back and let it go at that. I'm a transplanted geordie .... lived most of my life in north carolina but still have lots of family in shields and other parts of england. attended stanhope rd school. can't tell you too much now or it will date me!!
South Shields Sanddancers