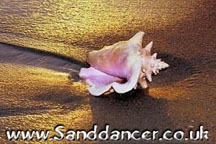 GEORDIE PROFILES
Nickname : wieyabuggaman
Home town : hebburn
Sex : yes please
Age : 30
Communications No. :
E.mail : wieyabuggaman@hotmail.com
Favourite food : ooh, ah'll eat owt me like
Hated food : cheese, its milk thats gone off you know
Favourite drink : water, ice water
Hated drink : whiskey, its good for toothache though
Favourite watering holes : my holes don't water thanks
Favourite groups : loose women
No.1 favourite song : diesel power - prodigy
No.1 hated song : the east enders music, i hate that
No.1 favourite Film : debbie does hebburn
Favourite TV progs. : peter kay's phoenix nights
Crap TV progs. : its all crap
Perfect date : 27th july
Nightmare date : 1st september
No.1 hero : jewel denyle
Favourite footie team : hebburn over 60's fc
Hobbies : looking at the lasses in the summer, eeh, you cannot beat that!
Lifetime achievements : i pulled a really sexy bird once, she wasn't that drunk either
My story : after graduating with honours from the worlds formost porno watching class, i fell straight into unemployment, which was kinda handy coz it gave me a unique opportunity to letch at tons more lasses that usual, i mean i was up the toon, down to sheilds, the lot, then when i got me bike, the sky was the limit, i would even go and stare at the birds at the airport! But my fascination with the females came to a head when, after a brief interlude with hardcore porn directing i got into lycra clothing design so my work was available for all to buy, the thong revolution - my idea, black thongs + white pants, again my idea, wonderbras - my idea, guys you can thank me later but all i ask is that the next time you see a really hot bird and you can see straight through her white pants say a little prayer to wieyabuggaman, i'm filling up here i'll have to go!