Sanddancer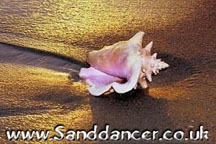 GEORDIE PROFILES
Nickname : brooksy
Home town : south shields
Sex : female
Age : 21
Communications No. :
E.mail : brooks@ntb.org.uk
Favourite food : beefy crisps
Hated food : butter beans
Favourite drink : malibu and pineapple
Hated drink : baileys
Favourite watering holes : grey hen
Favourite groups : travis, stereophonics
No.1 favourite song : why does it always rain on me
No.1 hated song : barbie girl
No.1 favourite Film : snatch
Favourite TV progs. : sex and the city, eastenders
Crap TV progs. : anything on channel 5
Perfect date : cinema with george clooney
Nightmare date : sunderland match with monkeys heed
No.1 hero : my mam
Favourite footie team : nufc
Hobbies : drinking, smoking ,eating, sleeping
Lifetime achievements : still here
My story : although very interesting to me, i doubt anyone else would want to hear it !
South Shields Sanddancers