Sanddancer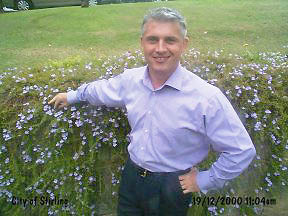 GEORDIE PROFILES
Nickname : t
Home town : south shields (but living in perth, western australia)
Sex : male
Age : 38
Communications No. :
E.mail : collier.tony@stirling.wa.gov.au
Favourite food : whiskey (pref. irish)
Hated food : pea soup (thanks to my mum)
Favourite drink : vodka and diet coke
Hated drink : stout (who seriously likes drinking mud?)
Favourite watering holes : over here - subiaco hotel. over there - the lookout
Favourite groups : live, tea party, fuel and not the bee gees
No.1 favourite song : sh*t town' (live - throwing copper)
No.1 hated song : 'how deep is your love' - bee gees
No.1 favourite Film : chasing amy (and any other viewaskew movie)
Favourite TV progs. : seinfeld; becker; everybody loves raymond etc
Crap TV progs. : beverley hills 90210, charmed etc etc
Perfect date : female, happy, honest (anyone out there?)
Nightmare date : opposite of above (especially the 'female' bit)
No.1 hero : dad
Favourite footie team : sorry - rugby union's my game in which case - the wallabies of course!
Hobbies : rugby, reading, music - relaxing when possible
Lifetime achievements : birth of my 2 daughters, getting my degree, starting my own business
My story : came to australia with parents and stayed on - they live back in south shields (along with all my family & friends). hope to return someday.


South Shields Sanddancers