Sanddancer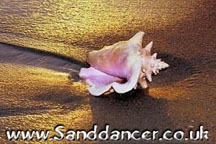 GEORDIE PROFILES
Nickname : tmp
Home town : south shields
Sex : female
Age : 20
Communications No. :
E.mail : abby.kyffin@blueyonder.co.uk
Favourite food : chimpanzee
Hated food : damn sprouts
Favourite drink : jack & coke
Hated drink : cheap wine
Favourite watering holes : trillians newcastle
Favourite groups : guns & roses
No.1 favourite song : mr brownstone
No.1 hated song : any boy/girl band pop crap
No.1 favourite Film : dogma or some like it hot
Favourite TV progs. : eastenders, jackass and friends
Crap TV progs. : anything on a sunday
Perfect date : christian slater
Nightmare date : any dead person
No.1 hero : paula radcliffe
Favourite footie team : west brom (grew up there)
Hobbies : sleeping, travelling and surfing the damn net
Lifetime achievements : surviving birth
My story : good god won't u let me live!!!

South Shields Sanddancers