Sanddancer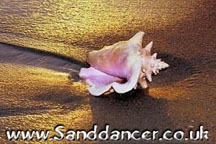 GEORDIE PROFILES
Nickname : surfstak
Home town : dumb question
Sex : male
Age : 26
Communications No. :
E.mail : surfstak@hotmail.com
Favourite food : chilli & stuff with chilli in it
Hated food : stuff without chilli especially seafood
Favourite drink : lager and jd (currently serving a ban)
Hated drink : stella and kron. as im the worst drinker
Favourite watering holes : crown, turks, mill dam
Favourite groups : fun loving criminals
No.1 favourite song : video killed the radio star
No.1 hated song : owt by celine dion
No.1 favourite Film : matrix / shaving private ryon
Favourite TV progs. : trigger happy, friends, league of gent
Crap TV progs. : ibiza uncovered etc..argh!
Perfect date : donna air drinkin snakeys
Nightmare date : sonia from eastenders drinkin Stella
No.1 hero : de niro
Favourite footie team : safc
Hobbies : you name it...
Lifetime achievements : met windsor davies from 'it aint alf hot mum'
My story : hmm well im me who cant sit still, but im waiting for something thats gunna change my life for the better, if poss...cos i love it.


South Shields Sanddancers