Sanddancer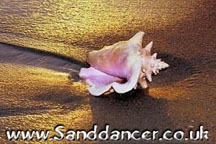 GEORDIE PROFILES
Nickname : struts
Home town : south shields
Sex : male
Age : er er er fifties
Communications No. :
E.mail : arndor@sahara.com.sa
Favourite food : curry and i adore italian food
Hated food : japanese
Favourite drink : vodka soda' grappa
Hated drink : prune juice (my ma swore by it)
Favourite watering holes : when I'm there, satellite
Favourite groups : eagles
No.1 favourite song : i'm on yer back' (rem)
No.1 hated song : old durham town (roger whittaker)
No.1 favourite Film : scarface (al pacino)
Favourite TV progs. : simpsons antique roadshow
Crap TV progs. : livetime. physcic
Perfect date : michelle pfiefer
Nightmare date : rolf harris
No.1 hero : batman
Favourite footie team : newcastle united
Hobbies : computers
Lifetime achievements : bought a yacht
My story : left shields in '58...went to london...worked hard for a few years...went to libya then iran.....after travelling the world working now live in malta....with my wife, son and boat.....
South Shields Sanddancers