Sanddancer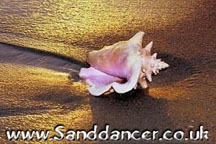 GEORDIE PROFILES
Nickname : steve
Home town : hebburn
Sex : male
Age : 19
Communications No. :
E.mail : steve4@blueyonder.co.uk
Favourite food : chicken tikka masala curry!
Hated food :
Favourite drink : anything with vodka in it
Hated drink :
Favourite watering holes : evissia
Favourite groups : any
No.1 favourite song : atm sarah whatmore - when i lost you
No.1 hated song : ketchup song!! urgh!
No.1 favourite Film : matrix :)
Favourite TV progs. : stargate, x-files, red dwarf, etc
Crap TV progs. : anything with a "viewers vote" ie pop idol
Perfect date : last nite :p
Nightmare date :
No.1 hero : er. superman?
Favourite footie team : newcastle
Hobbies : drinking, danceing (in that order :p), + computer
Lifetime achievements : um.. lerned to talk?
My story : i dont have one, or at least i dont think i do......


South Shields Sanddancers