Sanddancer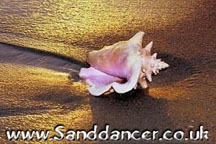 GEORDIE PROFILES
Nickname : mick
Home town : soham, cambridgeshire
Sex : male
Age : stone
Communications No. :
E.mail : mick7768@hotmail.com
Favourite food : anything hot and spicy
Hated food : raw fish
Favourite drink : shiraz or bitter
Hated drink : salty water
Favourite watering holes : any oasis will do
Favourite groups : fragma, dido, paul simon, vienna philharmonic
No.1 favourite song : difficult to choose a no1
No.1 hated song : anything naff
No.1 favourite Film : blackfriars bobby :-)
Favourite TV progs. : will have to think hard on this one
Crap TV progs. : most of them
Perfect date : amanda lamb
Nightmare date : anne robinson
No.1 hero : superman
Favourite footie team : no interest
Hobbies : computer related stuff (non anorak)
Lifetime achievements : getting this far and if i had have known i was going to live this long i would have took better care of myself
My story : well it's not complete yet so you will have to wait for it !


South Shields Sanddancers