Sanddancer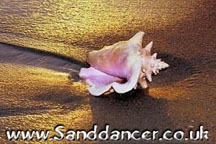 GEORDIE PROFILES
Nickname : shybairn
Home town : hebburn
Sex : female
Age : 36
Communications No. :
E.mail : caroltatum45@msn.com
Favourite food : anything hot and spicy
Hated food : dull food
Favourite drink : dry wine or anything that wets the tonsils
Hated drink : nowt
Favourite watering holes : the wouldhave, yates, cri, ship & royal (all of them really)
Favourite groups : can listen to anything? apart from heavy metal
No.1 favourite song : right sloppy one. unchained melody
No.1 hated song : stupid songs what usually crop up at xmas
No.1 favourite Film : the commitments
Favourite TV progs. : all soaps
Crap TV progs. : nature programmes
Perfect date : with the one you love
Nightmare date : for me has to be a blind date
No.1 hero : elvis presley
Favourite footie team : don't really have one with
Hobbies : watching telly; reading; going out on weekends when i'm home
Lifetime achievements : travelled a bit, went to hong kong and now in norway
My story : living in norway at the moment would love to speak to anyone from north east england, i'm missing the chat on whats happening and missing shields. anyone fancy writing to me. i'm coming home for christmas, shields won't know what's hit it!


South Shields Sanddancers