Sanddancer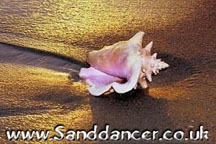 GEORDIE PROFILES
Nickname : robby 42
Home town : jarrow
Sex : only after a light snack
Age : 44
Communications No. :
E.mail : robby@rmccoll.fsnet.co.uk
Favourite food : veggie pizza with hot pepper sauce
Hated food : cooked turnip
Favourite drink : red wine
Hated drink : horlicks
Favourite watering holes : the baccus, big river
Favourite groups : u2 aha
No.1 favourite song : thunder road
No.1 hated song : birdy song
No.1 favourite Film : shawshank redemption
Favourite TV progs. : cheers
Crap TV progs. : any soap
Perfect date : michelle pfeiffer
Nightmare date : my first with ex-wife
No.1 hero : socrates
Favourite footie team : the toon
Hobbies : drinking wine, running, intergalactic travel, shark wrestling
Lifetime achievements : 3 great north runs, once ate 18 yorkshire puddings
My story : when i was five years old my dad said " get out.....


South Shields Sanddancers