Sanddancer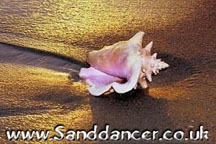 GEORDIE PROFILES
Nickname : rachy
Home town : south shieds
Sex : female
Age : 20
Communications No. :
E.mail : returnofthepotatoheads@hotmail.com
Favourite food : chocolate, nectarines, potato
Hated food : turkish delight
Favourite drink : baileys / dooleys
Hated drink : coffee
Favourite watering holes : wouldhave, yr hen glan
Favourite groups : alanis morrisette, pink nething classical
No.1 favourite song : like a pill by pink
No.1 hated song : dont really have 1
No.1 favourite Film : shrek
Favourite TV progs. : my family, simpsons, er
Crap TV progs. : home and away
Perfect date : nething as long as the bloke is nice
Nightmare date : blind dates... always disaster!!
No.1 hero : sir simon rattle
Favourite footie team : not really into football
Hobbies : music mates men
Lifetime achievements : to teach
My story : too long and complicated!!


South Shields Sanddancers