Sanddancer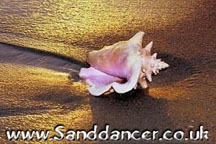 GEORDIE PROFILES
Nickname : peter
Home town : south shields
Sex : male
Age : 19
Communications No. :
E.mail : Pain124@uboot.com
Favourite food : savaloys
Hated food : fish
Favourite drink : vodka + red bull
Hated drink : brandy
Favourite watering holes : marsden inn, evissa, coast, escape
Favourite groups : dont really have one
No.1 favourite song : smooth
No.1 hated song : anything by steps
No.1 favourite Film : lock stock.......
Favourite TV progs. : eastenders
Crap TV progs. : any chat shows!
Perfect date : up for a laugh
Nightmare date : someone whos shy
No.1 hero : jason robinson
Favourite footie team : the toon
Hobbies : rugby, going out with the boyz
Lifetime achievements : playing professional rugby for the bristol shouguns
My story : hi everyone im a pro rugby player who left sunny shields in the summer of 2002 and im living in Bristol playing good sport! missing all the good times in shields would be good to have a someone to give me a holla to say whats going on, look forward to hearing from you soon!


South Shields Sanddancers