Sanddancer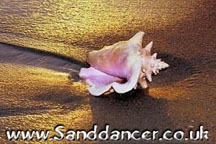 GEORDIE PROFILES
Nickname : k
Home town : south shields
Sex : female
Age : 18
Communications No. :
E.mail : nutty_tart2k2@hotmail.com
Favourite food : pasta
Hated food : meat
Favourite drink : diet coke
Hated drink : coffee
Favourite watering holes : deniros
Favourite groups : aaliyah n r n b artists
No.1 favourite song : more than a woman
No.1 hated song : evergreen
No.1 favourite Film : legally blonde
Favourite TV progs. : eastenders
Crap TV progs. : brookside
Perfect date : tall dark hair green eyes
Nightmare date : shorter then me
No.1 hero : bobby robson
Favourite footie team : newcastle united
Hobbies : football, kickboxing, shopping
Lifetime achievements : have lots of fun
My story : have to get to know me for that!
South Shields Sanddancers