Sanddancer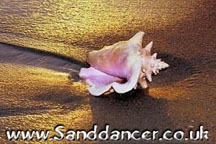 GEORDIE PROFILES
Nickname : whinger
Home town : south shields
Sex : often
Age : 48
Communications No. : 81019983
E.mail : kinnes@connect25.co.uk
Favourite food : curries, spaghetti bolognase, lasagne
Hated food : tripe
Favourite drink : southern comfort & ice
Hated drink : meths
Favourite watering holes : the bamburgh, railway, alum house, yates, old ship, new ship, sundial, waters edge, harbour lights and bee hive
Favourite groups : beatles
No.1 favourite song : imagine
No.1 hated song : the birdy song
No.1 favourite Film : con air
Favourite TV progs. : anything on the discovery channel
Crap TV progs. : all soaps!!
Perfect date : any intelligent blonde with big tits
Nightmare date : mary whitehouse
No.1 hero : john lennon
Favourite footie team : n.u.f.c.
Hobbies : sex, computers, sex, d.i.y.
Lifetime achievements : up to date paraglided 6000 feet down mt. bagadad
My story : i won't bore you with that crap!!
South Shields Sanddancers