Sanddancer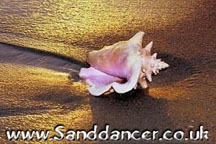 GEORDIE PROFILES
Nickname : pattas
Home town : south shields
Sex : male
Age : 24
Communications No. :
E.mail : Pattas24@hotmail.com
Favourite food : curry
Hated food : crab
Favourite drink : vodka
Hated drink : whiskey
Favourite watering holes : annie mc'carthy's, yates
Favourite groups : anything dance. quite like britney!
No.1 favourite song : true Love never dies - flip & fill
No.1 hated song : birdy song! what the...!
No.1 favourite Film : charlie wonka & the chocolate factory! (classic)
Favourite TV progs. : Bottom rik mayall, ade edmonson
Crap TV progs. : blue peter
Perfect date : britney spears
Nightmare date : mel c
No.1 hero : the person who invented vodka! (mr vodka)
Favourite footie team : liverpool football club
Hobbies : dj' ing
Lifetime achievements : becoming a dj!
My story : im a dj who has worked in quite a lot of pubs / clubs in shields and newcastle!, vodka has to be the true meaning of life! me & my mates always down a bottle! mmmm vodka!!, im not an alcoholic either!


South Shields Sanddancers