Sanddancer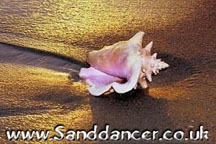 GEORDIE PROFILES
Nickname : lisa p
Home town : south shields
Sex : female
Age :
Communications No. :
E.mail : lisa_gillis@hotmail.com
Favourite food : curry
Hated food : beef, sick
Favourite drink : wkd
Hated drink : cider!!
Favourite watering holes : coast!!!
Favourite groups : oasis, the red hot chilli peppers
No.1 favourite song : dirty
No.1 hated song : cheeky girls
No.1 favourite Film : ali g in da house
Favourite TV progs. : friends
Crap TV progs. : emmerdale eastenders
Perfect date : alan shearer
Nightmare date : howard wilkinson
No.1 hero : alan shearer legend
Favourite footie team : newcastle of course
Hobbies : clubbing, football
Lifetime achievements : havent lived yet so i carnt answer that yet can i !
My story : live in south shields, go out, have a laugh, party party party really !


South Shields Sanddancers