Sanddancer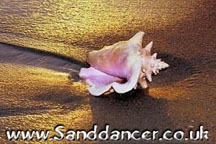 GEORDIE PROFILES
Nickname : scotty
Home town : jarrow tyne & wear
Sex : what's that ???
Age : 42 (sob)
Communications No. : icq 10298928
E.mail : george@georgescott.net
Favourite food : gotta be dead!
Hated food : celery!!!!
Favourite drink : brandy
Hated drink : water!!!!
Favourite watering holes : where ever i am
Favourite groups : dire straits, eva cassidy
No.1 favourite song : eva cassidy, over the rainbow
No.1 hated song : anything by m&m!
No.1 favourite Film : blazing saddles
Favourite TV progs. : babylon 5, all creatures great and small
Crap TV progs. : soaps!!!!!!!!!!!!!
Perfect date : meg ryan
Nightmare date : anne robinson
No.1 hero : simon wisenthall
Favourite footie team : errr....
Hobbies : build and rally landrovers, ham radio
Lifetime achievements : dunno, havnt finished yet (i hope!)
My story : i was born at an early age, the story continues!
South Shields Sanddancers