Sanddancer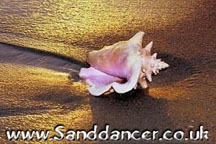 GEORDIE PROFILES
Nickname : gilmour
Home town : south shields
Sex : male
Age : 19
Communications No. :
E.mail : PGod15@aol.com
Favourite food : kebabs, mcdonalds
Hated food : any type of fish or vegetables
Favourite drink : blue wkd
Hated drink : i drink lager, but i ain't too big a fan of it!
Favourite watering holes : the county, coast, eivissa, and venue. the westoe pub is canny too!
Favourite groups : linkin' park do some good stuff. i like eminem. any decent dance music group.
No.1 favourite song : oooohh... i really like lasgo's something
No.1 hated song : most hated, probably anything by blue!
No.1 favourite Film : blade, blade 2, teen wolf, teen wolf 2 and the monster squad. take your pick!
Favourite TV progs. : dream team, auf weidersehn pet and eastenders
Crap TV progs. : brookside, emmerdale, crap like that!
Perfect date : blonde, busty and at her house!
Nightmare date : ugly
No.1 hero : alan shearer is a star!
Favourite footie team : newcastle united
Hobbies : surfing the net, football, snooker, drinking, and sometimes clubbing
Lifetime achievements : passed out of hms raleigh to join the royal navy
My story : i'm 19, i've been in the royal navy, i've done the clubbing thing for a few years. i've even done it in plymouth. now all i need is a £1000 a week job!






South Shields Sanddancers