Sanddancer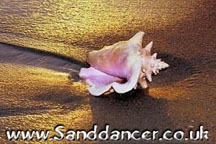 GEORDIE PROFILES
Nickname : geordie
Home town : south shields
Sex : male
Age : 20
Communications No. :
E.mail : JO16HN@HOTMAIL.COM
Favourite food : chips
Hated food : chinese
Favourite drink : fosters
Hated drink : wines
Favourite watering holes : breeze
Favourite groups : top loader
No.1 favourite song : follow the leader
No.1 hated song : s club 7 songs
No.1 favourite Film : gladiator
Favourite TV progs. : match of the day
Crap TV progs. : eastenders
Perfect date :
Nightmare date :
No.1 hero : johnny wilkinson
Favourite footie team : sunderland football club
Hobbies : playing rugby
Lifetime achievements : playing england rugby at u'16 and u'18 level
My story : lived in south shields all my life, played rugby since the age of six and went to harton comp before being given a scholarship to barnard castle school and all i want to do is play rugby.


South Shields Sanddancers