Sanddancer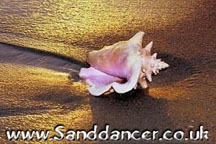 GEORDIE PROFILES
Nickname : jo
Home town : gateshead tyne & wear
Sex : female
Age : 17
Communications No. :
E.mail : JOANNE_SEXBROTHELCOM@HOTMAIL.COM
Favourite food : mc donalds
Hated food : food the smells funny
Favourite drink : jack knife from o'briens
Hated drink : black russian
Favourite watering holes : coast
Favourite groups : good one's
No.1 favourite song : spell on you, soniqe
No.1 hated song : bob the builder
No.1 favourite Film : dirty dancing
Favourite TV progs. : buffy & angel she's cool and he's lush
Crap TV progs. : eastenders, never liked it 4 some reason
Perfect date : a nite doon street with angel in evissa
Nightmare date : sitting watching eastenders with my granny on a saturday nite
No.1 hero : superman and my daddy
Favourite footie team : newcastle
Hobbies : playing netball, drinking in shields with the lasses
Lifetime achievements : downed 3 pints of pink kangaroo in evissa in 2mins
My story : my life belongs to the pubs and clubs in shields quite sad really!!
South Shields Sanddancers