Sanddancer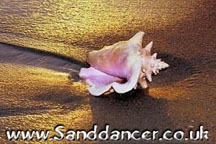 GEORDIE PROFILES
Nickname : flexible lady
Home town : welwyn garden city
Sex : female
Age : 18
Communications No. :
E.mail : thegeordie69@hotmail.com
Favourite food : kebabs, curry, ne thing really
Hated food : peas
Favourite drink : anything
Hated drink : cheap larger
Favourite watering holes : anywhere
Favourite groups : shy fx
No.1 favourite song : shake your body, shy fx
No.1 hated song : totally addicted to base, puretone
No.1 favourite Film : billy elliot
Favourite TV progs. : football
Crap TV progs. : soaps
Perfect date : kieron dyer
Nightmare date : kevin phillips
No.1 hero : alan shearer
Favourite footie team : toon army
Hobbies : football, gymnastics, drinking, clubbing, dancing, you name it!
Lifetime achievements : many medals for gymnastics
My story : i was born, then I moved to the crappy south! now i wanna go back to good old newcastle.


South Shields Sanddancers