Sanddancer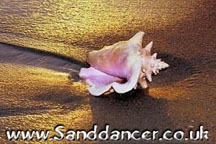 GEORDIE PROFILES
Nickname : drel
Home town : south shields
Sex : female
Age : 17
Communications No. :
E.mail : dreluk@yahoo.co.uk
Favourite food : crisps
Hated food : kebabs
Favourite drink : o j
Hated drink : jack daniels
Favourite watering holes : pukka, evissa
Favourite groups : savage garden
No.1 favourite song : how you remind me (nickelback)
No.1 hated song : anything by oasis!
No.1 favourite Film : the lord of the rings
Favourite TV progs. : big bro at the mo!
Crap TV progs. : antiques roadshow
Perfect date : tom cruise
Nightmare date : mike myers
No.1 hero : erm...superman?? lol
Favourite footie team : england
Hobbies : sleeping
Lifetime achievements : absolutely none
My story : chat 2 me on yahoo, user name 'dreluk' or on msn, address 'drel40@hotmail.com'!



South Shields Sanddancers