Sanddancer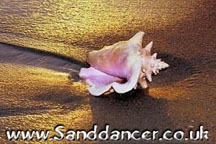 GEORDIE PROFILES
Nickname : doolittle
Home town : south shields
Sex : female
Age : 22
Communications No. :
E.mail : dhne17145@cableinet.co.uk
Favourite food : curry
Hated food : fish
Favourite drink : baileys with ice
Hated drink : malibu
Favourite watering holes : yates, bizz bar
Favourite groups : savage garden, madonna
No.1 favourite song : uptown girl (billy joels version)
No.1 hated song : barbie girl
No.1 favourite Film : green mile
Favourite TV progs. : eastenders, big brother
Crap TV progs. : crossroads
Perfect date : bruce willis
Nightmare date : clint eastwood (eugh)
No.1 hero : robbie williams
Favourite footie team : newcastle united
Hobbies : going out, music, telly
Lifetime achievements : still achieving them
My story : i have enjoyed everything i have done so far in life and am going to enjoy everything I am going to do.


South Shields Sanddancers