Sanddancer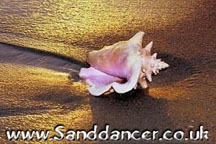 GEORDIE PROFILES
Nickname : doggy
Home town : harlem
Sex : male
Age : 21
Communications No. :
E.mail : guynewton69@hotmail.com
Favourite food :
Hated food : prison
Favourite drink : umbongo
Hated drink : anything to zingy
Favourite watering holes : toilet
Favourite groups : lesbians! oh you mean music erm linkin park lost prophets, limp bizkit, d12, blink 182, puddle of mudd, papa roach
No.1 favourite song :
No.1 hated song : blow your whistle
No.1 favourite Film : debbie does dallas
Favourite TV progs. : macintyre investigates
Crap TV progs. : barbara
Perfect date : me birthday
Nightmare date : somebody elses birthday
No.1 hero : batman
Favourite footie team : hull city
Hobbies :
Lifetime achievements : i want to be able to fly
My story : well this is a story aboot a small country boy (me). basically i was walking along in the woods minding me own business when suddenly two naked people ran out from a bush, down the muddy track and over the grassy knoll.....it was me parents!






South Shields Sanddancers