Sanddancer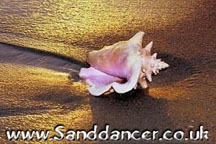 GEORDIE PROFILES
Nickname : dirty harry
Home town : shields like
Sex : i should be so lucky with a face like this, which bird would touch me?
Age : 24 (7)
Communications No. :
E.mail : bigbrother1977@hotmail.com
Favourite food : crab sticks dipped in nutella
Hated food : boiled liver - it's rank
Favourite drink : b.m.w.'s - sweet!
Hated drink : that masculine lager
Favourite watering holes : the cellar club, anywhere in sunderland
Favourite groups : blue, bros, take that, nkotb
No.1 favourite song : hangin tough by new kids
No.1 hated song : any of this modern loud synthesiser music
No.1 favourite Film : herbie goes bananas, national lampoons christmas vacation
Favourite TV progs. : hollyoaks, teachers, dallas
Crap TV progs. : shooting stars, eastenders
Perfect date : shooting stars, eastenders
Nightmare date : one where I have to pay for a taxi home
No.1 hero : arnie
Favourite footie team : man utd, they're the best!
Hobbies : being male involves a lot of self-love
Lifetime achievements : my beautiful hair
My story : well, this could take some time.....
South Shields Sanddancers