Sanddancer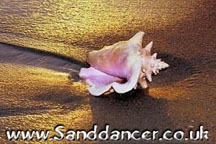 GEORDIE PROFILES
Nickname : davey p
Home town : south shields
Sex : male
Age : 20
Communications No. : ask me
E.mail : david.paulsen@blueyonder.co.uk
Favourite food : kfc zinger burger meal, mmmmmmmm
Hated food : loads of stuff
Favourite drink : nice cold bottle of fosters and aftershock!!!
Hated drink : cheap beer
Favourite watering holes : anywhere open
Favourite groups : linkin park, creed, bionic jive, stuff like that
No.1 favourite song : loads
No.1 hated song : any kiddy rubbish such as teletubbies or bob the builder
No.1 favourite Film : loads
Favourite TV progs. : teachers
Crap TV progs. : any crappy old stuff like catherine cookson
Perfect date : hhhhmmmm, that's a thinker
Nightmare date : a bloke
No.1 hero : aint got one
Favourite footie team : newcastle united !!!!!!!!!!!!!!!!!!
Hobbies : watching movies, listening to music, playing sports and going out on the lash!!!!!
Lifetime achievements : ha, nothing i'm proud of so far
My story : well, i'm a single young male. i live in south shields, have done all my life, i'm a student at south tyneside college at westoe. anything else you want to know you will have to ask.


South Shields Sanddancers