Sanddancer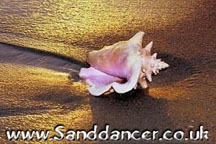 GEORDIE PROFILES
Nickname : courty
Home town : jarrow
Sex : female
Age :
Communications No. :
E.mail : mariebanks2001@yahoo.co.uk
Favourite food : chicken, fish
Hated food : black pudding
Favourite drink : pernod
Hated drink : lager, whiskey
Favourite watering holes : ben lomen
Favourite groups : anything
No.1 favourite song : i believe
No.1 hated song :
No.1 favourite Film : city of angels
Favourite TV progs. : soaps and diy programmes
Crap TV progs. : football prog
Perfect date : dark hair and eyes handsome wicked sense of humour
Nightmare date : short, fat spotty pug ugly
No.1 hero : my hubby
Favourite footie team :
Hobbies : diy, walking, internet, kids etc
Lifetime achievements : had 5 kids, found lovely hubby going back to further my education to go higher up in school
My story : married as soon as i left school, had 5 brill kids, divorced their dad after 14 years, moved to washington, become me and fell in love with my hubby peter and married him last year. so far .........


South Shields Sanddancers