Sanddancer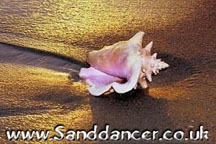 GEORDIE PROFILES
Nickname : chrissy
Home town : south shields
Sex : male
Age : 23
Communications No. :
E.mail : mcardlec@silentnight-furniture.co.uk
Favourite food : pasta / chicken / fruit
Hated food : cheese
Favourite drink : budweiser / brown ale
Hated drink : tonic water
Favourite watering holes : idols (newcastle) or anywhere doon street
Favourite groups : bon jovi / aerosmith
No.1 favourite song : any by bon jovi / aerosmith
No.1 hated song : any dance rubbish thats on the radio all day long, so long that you learn the words, even though you hate it - like that stupid "im addicted to bass" - crap
No.1 favourite Film : armageddon
Favourite TV progs. : football shows, father ted, fast show, anything funny
Crap TV progs. : anything like changing rooms
Perfect date : my lass, nice meal, few drinks then bed
Nightmare date : sunderland season ticket holder
No.1 hero : peter beardsley
Favourite footie team : newcastle united football club
Hobbies : my kids, football, music - in that order
Lifetime achievements : managed to get myself a family
My story : left school, got a job, got a lass, had 3 kids. still got a job, my lass, my 3 kids. What next, i don't know ?!?!?






South Shields Sanddancers