Sanddancer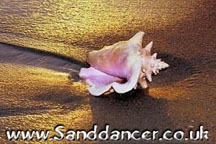 GEORDIE PROFILES
Nickname : carlos
Home town : south shields (now in zurich)
Sex : male
Age : 28
Communications No. :
E.mail : towny8@hotmail.com
Favourite food : bratwurst mit rosti, fondue
Hated food : fish
Favourite drink : larger, vodka orange
Hated drink : whisky
Favourite watering holes : oliver twists (zurich) trader jacks
Favourite groups : beatles, travis
No.1 favourite song : ticket to ride
No.1 hated song : anything by britney
No.1 favourite Film : gladiator (what else)
Favourite TV progs. : not much too watch in switzerland (all in german, italian or french)
Crap TV progs. : eastenders, corrie etc
Perfect date : angelina jolie (yowsa)
Nightmare date : britney
No.1 hero : lino (thundercats)
Favourite footie team : newcastle (who else)
Hobbies : snowboarding (o yes)
Lifetime achievements : first class honours degree in computing science
My story : went to springfield comprehensive and was told on several occasions i was scum! nice! thing is - when your a teenager people say you are scum etc just because you have an opinion that does not agree with a teacher! i'm still basically the same now as i was then i.e. same personality and i haven't done to bad for myself have i ? (that goes directly to mr s). scum - i think not mate - try professional software engineer with first class honours degree living in switzerland. not that i'm bitter or anything.



South Shields Sanddancers