Sanddancer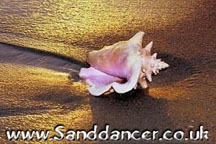 GEORDIE PROFILES
Nickname : never had one
Home town : south shields
Sex : male
Age : 26
Communications No. :
E.mail : carlwilson101@antisocial.com
Favourite food : chilli
Hated food : fish
Favourite drink : vodka, wine
Hated drink : whisky
Favourite watering holes : roxy's
Favourite groups : travis
No.1 favourite song : sing
No.1 hated song : anything by westlife
No.1 favourite Film : interview with a vampire
Favourite TV progs. : ali g
Crap TV progs. : corry
Perfect date : angelina jolie (oh lord)
Nightmare date : sporty spice (pure hatred)
No.1 hero : alan shearer (of course)
Favourite footie team : toon (who else)
Hobbies : drinking, blading, drinking
Lifetime achievements : degree in computing
My story : email me if you really want to know!


South Shields Sanddancers