Sanddancer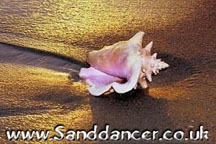 GEORDIE PROFILES
Nickname : brad
Home town : county durham
Sex : male
Age : that wud be telling
Communications No. :
E.mail : im_a_slave_4_brad@hotmail.com
Favourite food : pies n lard
Hated food : i'll eat owt
Favourite drink : larger!!!!
Hated drink : pop
Favourite watering holes : down the toon
Favourite groups : britney spears
No.1 favourite song : im a slave for you
No.1 hated song : how much is that doggy in the window
No.1 favourite Film : spiceworld the movie
Favourite TV progs. : north east tonight
Crap TV progs. : look south
Perfect date : any thing with an ar*e
Nightmare date : a freek
No.1 hero : bobby robson
Favourite footie team : newcastle
Hobbies : gannin on me website
Lifetime achievements : getting ova 1000 people on me website
My photo : click here
My story : well if you go on my website you can see the whole thing pics of me friends etc, remember to sign the guest book and make my dreams come true!!!


South Shields Sanddancers