Sanddancer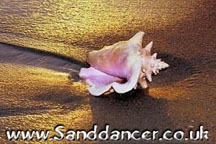 GEORDIE PROFILES
Nickname : jovialgeoff
Home town : blyth
Sex : male
Age : 54, really 21 plus vat
Communications No. :
E.mail : jovialgeoff@aol.com
Favourite food : good home cooking
Hated food : cheap pretent macs
Favourite drink : g & t or stella
Hated drink : anything makes me talk to god on big white phone
Favourite watering holes : not fussy
Favourite groups : rod steward / phil collins mike and the mechanics
No.1 favourite song : maggie / something in the air/ beach of gold
No.1 hated song : the birdy song
No.1 favourite Film : shawshank redemption / seven
Favourite TV progs. : archaeology/space science
Crap TV progs. : anything like stars in their eyes/ blind date
Perfect date : sandra bullock-wow
Nightmare date : sandra rhodes-dressed by a committee
No.1 hero : malcolm mcdonnald-staying off the booze
Favourite footie team : footie team : blyth spartans
Hobbies : oil painting/woodwork/socialising
Lifetime achievements : staying married/seeing kids better than me
My story : not much to say, motor trade all my life, would love to find
a lass i courted from north shields 34 yrs ago, wonder how she made
out, anyway, lifes not a rehearsal, make the best of it!
South Shields Sanddancers