Sanddancer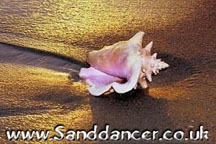 GEORDIE PROFILES
Nickname : aveline
Home town : south shields
Sex : female
Age : 21
Communications No. :
E.mail : aveline@fsmail.net
Favourite food : italian
Hated food : brussel sprouts
Favourite drink : vodka! vodka! vodka!
Hated drink : jack daniels
Favourite watering holes : all of them in shields
Favourite groups : blue
No.1 favourite song : robbie williams rock dj
No.1 hated song : bob the builder
No.1 favourite Film : 51st state
Favourite TV progs. : eastenders, friends
Crap TV progs. : history programmes
Perfect date : robbie williams
Nightmare date : john major
No.1 hero : my mam
Favourite footie team : newcastle united fc
Hobbies : drinking, reading traveling
Lifetime achievements : being in finland studying and drinking all the greek, german, spanish, dutch students under the table. as only a sanddancer lass could. and also travelling around finland
My story : im studying in finland for 3 months to be a nurse and im craving for a good night out round shields as the atmosphere here is crap but at least this site keeps me laughing!!


South Shields Sanddancers