Sanddancer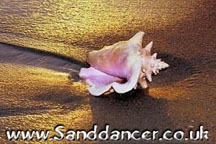 GEORDIE PROFILES
Nickname : angie
Home town : south shields (now living doon sooth)
Sex : female
Age : 26
Communications No. :
E.mail : angieevans50@hotmail.com
Favourite food : chinese and curry
Hated food : garden peas
Favourite drink : vodka & coke
Hated drink : larger
Favourite watering holes : the ocean pub
Favourite groups : beatles, robbie williams and most rock music
No.1 favourite song : hey jude
No.1 hated song : oranocco flow by enya
No.1 favourite Film : the full monty
Favourite TV progs. : bad girls
Crap TV progs. : corrie
Perfect date : march 8th 1997
Nightmare date : hasn't happened yet
No.1 hero : my dad
Favourite footie team : sunderland fc
Hobbies : drinking, socialising, and coming home to see my family and friends
Lifetime achievements : actually leaving school with some gcse's and becoming a secondary school science teacher
My story : can i just say hi to anyone who reads this. my name is angie evans and i used to go to king george comprehensive. i am interested in hearing from anyone who might know me and wants to catch up. i now live in essex *whispers that as it is really embarrassing* and can't wait for an opportunity to get back up north.



South Shields Sanddancers